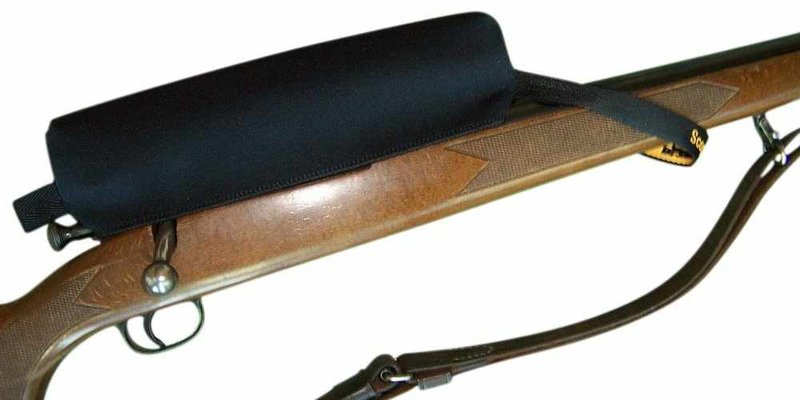 Terry Lamb discovered this design back in 2008, and immediately discarded all his previous flip-up styles and cheap fabric covers, then launched sales worldwide.
A glove-friendly pull-tab at the rear allows instant field release when needed. Simply grasp the tab, pull rearward and upward, then release. The cover "slingshots" forward and away from the scope.
The keeper loop, which slides around the forearm, assures the cover remains attached to the rifle, but completely out of the line of sight.
You may have encountered them at RMEF, Friends of the NRA, Wild Sheep Foundation, Mule Deer Foundation, Safari Club or other events around the country, sometimes under our old name of ScopeShield Alaska.
Today, you can get them here, directly from Terry, and you will not be disappointed.
Made Only In the USA by The Same Skilled Hands Since 2008! BONUS: Enter Coupon Code "scopeguard10" at checkout and we will slash another 10% off your entire order.